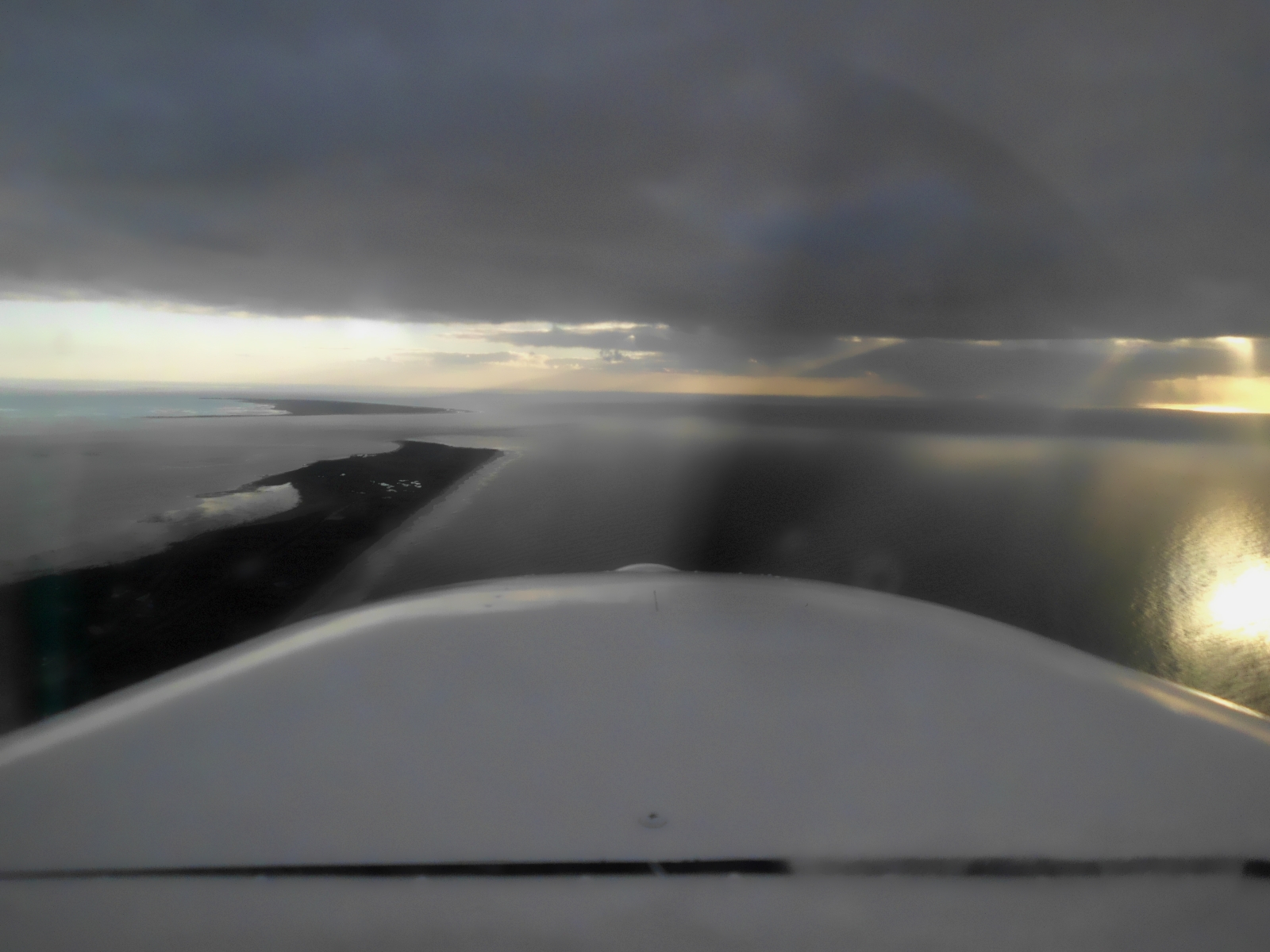 Content Count

10104

Joined

Last visited

Days Won

110
Everything posted by Emi
I'm hoping the same, would be a pity if the grounds were affected by that for years to come!

I can't comment on all, but here's what I can comment on: Known issue and leftover from the previous versions without the split displays. Small comment on the identification of radial/radial waypoints: You can use the needles for them. That's how we do it in real life as well, generally you fly by only looking at your own display, not that of the other pilot. Hi all So in general I've been enjoying the A330 a lot, it perfectly scratches the itch I've had for ages for a long haul Airbus. However I can't but help and notice a few issues, most of those are very minor but it still would be nice to see them fixed. These are in no particular order. ILS course marker on ND ARC mode is off: It seems that when the ND is in ARC mode the magenta cross indicating the ILS course is sometimes exactly 100° off, other times a random interval. Known issue, on the buglist. Hi all So in general I've been enjoying the A330 a lot, it perfectly scratches the itch I've had for ages for a long haul Airbus. However I can't but help and notice a few issues, most of those are very minor but it still would be nice to see them fixed. These are in no particular order. PROG Page EPE value computed incorrectly: The EPE (Estimated Position Error) value on the PROG page currently works like the cross-track deviation figure on the ND, however its purpose is to tell the crew how "certain" the plane is about where it is, and not how far off the route it is. If you have an FCOM handy, section DSC-22-FMS-10-30 should have the info you need The problem with this one is, you always know your exact position in flight simulation. Thus the number should always be zero. I agree the present solution is not right either, however it's at least something that prevents simply seeing 0.0 all the time. Nav Autotune makes interesting choices: This one I understand if it's basically unfixable since the bug description is so weak, however on both my flights as soon as the approach phase activates the plane tried to tune a VOR near my departure airport instead of one near my destination, i.e. on my ZRH-ORD flight it tried to tune KLO on approach to Chicago Sometimes airplanes are just plane (pun intended) stupid. I agree it shouldn't be THAT stupid though. RMP MIC selectors INOP: You can switch between MIC on COM1 and MIC on COM2, however only by first deactivating COM2 monitor, then activating COM1 monitor and activating COM2 monitor again. For us online pilots it would be nice to be able to switch the MIC over without having to go through that dance every time Limitation of the default FS com system. The whole com system is still very much default, thus having this limitation. The MFS version will hopefully no longer have such issues. (This one is nit-picky) Traffic selector on non ADS-B in plane: You have modelled the traffic selector dial, however it seems that you simulate a plane without ADS-B in, I don't think that combination exists IRL. Sounds like a typical case of "we have it installed, but are pending approval from the authority. Engineers, do something that prevents the pilots from using it anyway! Half of my airlines CPDLC integration looks like this... APPR PERF shows TA instead of TL: On the APPR PERF page we should be able to input a transition level, not a transition altitude This is actually a customer option on the real aircraft. The A320 series models the TL, the A330 currently the TA. I agree that TL would be the better option for the A330 as well. SEC F-PLN sticks onto the ND until you select F-PLN: SEC F-PLN route drawing on the ND should only happen while any SEC page is displayed on the MCDU, and AFAIK only on the onside ND though I'd have to check that. Here it sticks around until you select (primary) F-PLN again and it draws on both the onside and offside ND. Could this be an older real life FMS version? I recall it worked like this on one of the testplanes I've been in. Sounds exactly like one of those things you could see "fixed" with an FMS software update.

Is there any way to get rid of this ground effect in MFS? Both the apron, as well as any paintings on it, should not have a rough but an even surface.

But a lot of extra cost for the developers... why not wait and see what MS/Asobo will deliver? NavBlue provide very good data (my airline uses it as well), why not give it a chance? If it turns out that Asobos implementation might not be good NDP can still be adapted. Besides, what would you want LIDO or Jeppesen data for anyway, if the sim already has up to date data? You would see absolutely no changes...

Hi Michael, you would need to do hundrets of flights to get the data you need. I'm not quite sure if you actually want to do that. Basically what you need is data for all possible weight, Speed, etc. combinations. Also you'd always have to test under exactly the same circumstances. Real aircraft manufacturers take months to draw these tables up (mostly done by computers) and only testfly a couple of them as crosscheck. What I'd rather recommend you to do, just to avoid thouasnds of working hours: Take an A320 CEO profile, run it through the aircraft BIAS tools and then use that data.

Maybe give them until the afternoon (German time), if they still don't have it you could drop them a message to check on the status.

In diesem Fall wäre es nicht so einfach mit einem AFCAD Switch getan, wenn ich mich nicht komplett irre müssten dann ja noch Jetways, VDGS und so weiter angepasst werden. In wie weit das möglich wäre, weiß ich nicht. Das kann vielleicht @OPabst beantworten.

Hi Florian, sorry für die späte Antwort. Leider ist das nicht möglich, da ansonsten die AI Engine immernoch A320 auf die AxxA/B Positionen stellen würde, auch wenn auch der eigentlichen Axx Position bereits ein Heavy steht. So schlau ist die AI Engine im P3D einfach nicht, weshalb man sich als Entwickler entscheiden muss. Entweder oder, beides geht leider nicht. Daher wurde sich hier für die Heavy Stands entschieden.

It would have been good to use a random frequency as ATIS frequency though. Not having any ATIS available isn't quite right either, even though the sim itself doens't support D-VORs.

Also keep in mind how most objects are created. Simple objects like houses can automatically be created from a sat image. But complex buildings like memorials, ship yards, etc. have to be created manually. While Asobo will surely do that in some of the major cities of the world they can not possibly create all landmarks all across the globe.

HI, 100ft ist viel zu hoch um den Schub zu schließen. 50ft sollte die größte Höhe sein, sonst wirst Du zu langsam. Das Resultat siehst Du ja.

Hi, your flightplans have the wrong format. They need to be .flp for the Airbus to read them. Default simulator flightplans don't contain enough data for the Airbus, so an own format is used.

Berlin Brandenburg International Airport

Who needs a single Porsche if you can get several by building for the future, not the past.

I can imagine: None, because the hardware is not able to handle such addons.

Don't spread fake news, Steam has not released any MSFS version. They have the same presale as others.

The solution is quite easy: Fly faster. You're flying the backside of the powercurve.

Die 737 (und meiner Kenntnis nach auch alle anderen Boeing Flugzeuge) haben standartmäßig 240/xxx drinstehen, da VNAV eine 10kt Overspeed Marge toleriert, bevor es anfängt zu korrigieren. In meiner Airline ist es SOP die 240/100 auf 250/100 zu korrigieren, da VNAV für gewöhnlich genau genug fliegt um die 250kt auch einzuhalten. ...und zur Not sitzt da ja immernoch der überbezahlte Knöpfchendrücker, um die Einhaltung zu garantieren.

Wobei das auch nicht in jedem Luftraum gilt. Schau dir mal an welche Luftraumklassen es wo gibt und in welchen Klassen das Limit gilt. Dann weißt Du, ob es für deinen jeweiligen Flughafen gilt oder nicht.

An der Stelle übrigens noch die Notiz, dass die echte 737NG solche Speed Restriktionen problemlos einhält, vorausgesetzt der Wind in der Descent Forecast Seite stimmt mit dem realen Wind überein.

Zur Zibo kann ich nichts sagen, aber generell: Wenn der Flieger verlangsamt, lass ihn das tun. Wenn sie immer zum selben falschen Zeitpunkt zu langsam wird, dann gib ihr doch eine größere Höhe auf der VNAV DES Seite ein. Mach aus den 250/100 doch zB 250/110.

Was Oliver damit vermutlich sagen will: Der Installer ist zwar für v4 upgedatet, aber die Entwickler haben die Dateien selbst nicht angepasst. Aka die Szenerie läuft zwar in v4, nutzt aber nicht die entsprechenden Techniken.

Hi, as far as I can see it works when entered on the left MCDU, but not on the right MCDU. Can you check that?