This week we have some spooky offerings.
All are built up
. AF16 and AF38 are 35 euros each and AF55 is 40 euros.
As before these plots will stay on sale for 48 hours from this moment. If you are interested send an email to sales@andrasfield.com. If you are interested in more than one plot you do not need to send more than one e-mail but please make it clear which plots you are interested in- you can only win one plot.
If it is not clear which plot(s) you are interested then you will not be entered in to the draw.
If there is more than one person interested I will ask a scary mini Chompski to pull the name out of a witches hat.
Please remember to add what the sign at the road side should show and if you want the hanger open or closed.


AF16



AF38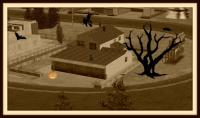 AF55